So I haven't really been around this past month. I've started working again and after a 3 month break it is hard getting back into it. I've been early to bed most nights and haven't had much energy for scrapping or designing.
So this month's blog train consist mainly of older things that I've given a facelift. The papers are new but apart from that it's all recycled which in fact is very appropriate considering the theme.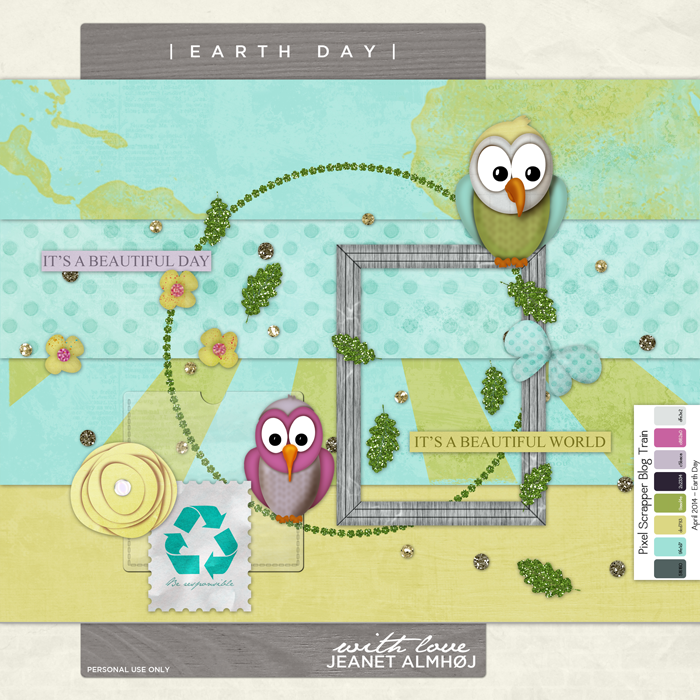 New or not I hope you will enjoy this small freebie - and don't forget to check out the rest of the blogtrain - starting at
Pixelscrapper
.
I might not be updating a lot but I really appreciate that so many of you are taking the time to download the freebies and leaving a little love behind. I love reading all your comments.
Thank you! Now go click on the image and download this freebie!