So this is a day late but I had some computer trouble yesterday so I was unable to upload the kit which of course I should have done earlier but hey that's life.
The theme for the Pixelscrapper blogtrain this month is a country wedding. A few ladies with events coming up requested this and they had some very specific ideas so I just took that and create from. That of course meant that the kit was easy to make but looking at it I don't entirely see it as my style. Yet I know it is.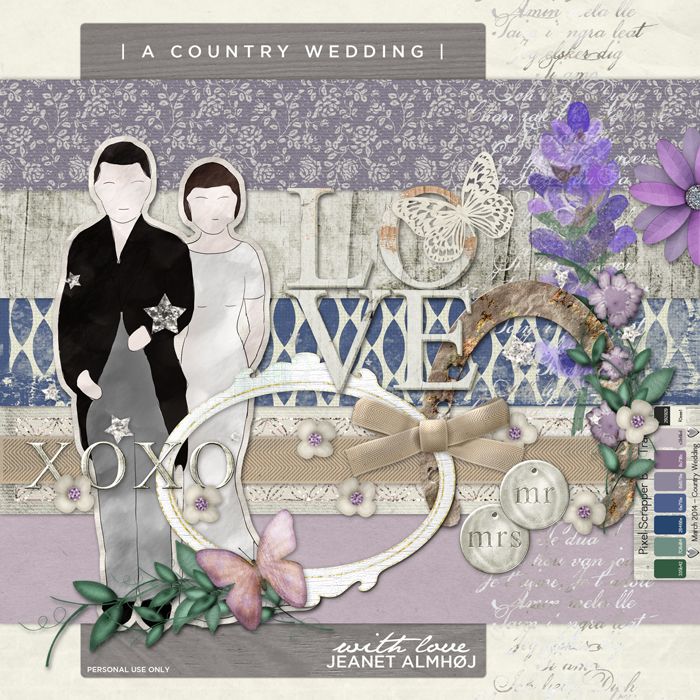 Anyhow I hope someone else but the two ladies that requested it will find it useful. I only just found out what the next blog train is and I am so excited to get started on that one and can't wait to share it with you.
Until that, have fun with this kit and I'll see you all next month (or sometime before but my life has taken a small turn which I might tell more about at a later time).
Have a great day everyone - and thank you for all your wonderful comments. Once you've downloaded this kit you are ready to move on to the rest of the blogtrain
here.