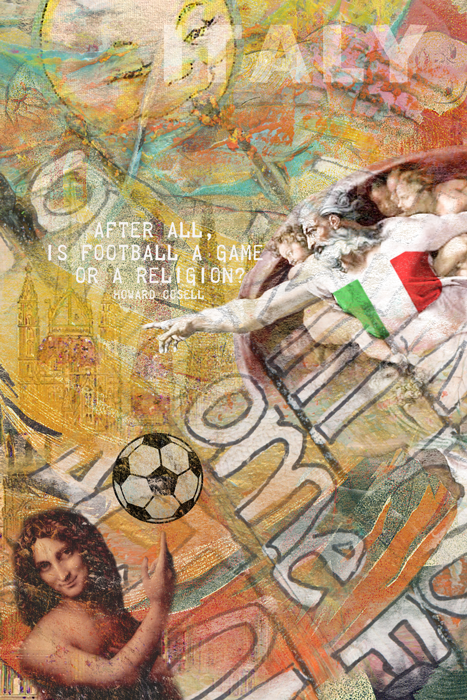 I took last Sunday off in order to focus a bit more on my
hybrid art journaling
. But now I'm back and ready for the
SPA theme
this week. The theme this week is Italy and naturally with my background as an art student the first thing I thought of was the Italian Renaissance. And what is more Italy or Renaissance than Michelangelo's work at the Sistine Chapel?
However the more I looked at the pointing finger of God, the more I thought of a referee at a game. In general in Renaissance art there's a lot of people pointing at something. Always drawing our attention to something more important than what we see at first. So it wasn't hard to find a "football player". Leonardo DaVinci's St. John the Baptist from ca. 1515 has some of that same arrogance we see in modern day's football players. With these two paintings in mind I had to do something football related.
I'm guessing I'm the only one who ended up thinking about football this week but I guess that's just the weird way my mind works. Have a great Sunday everyone.