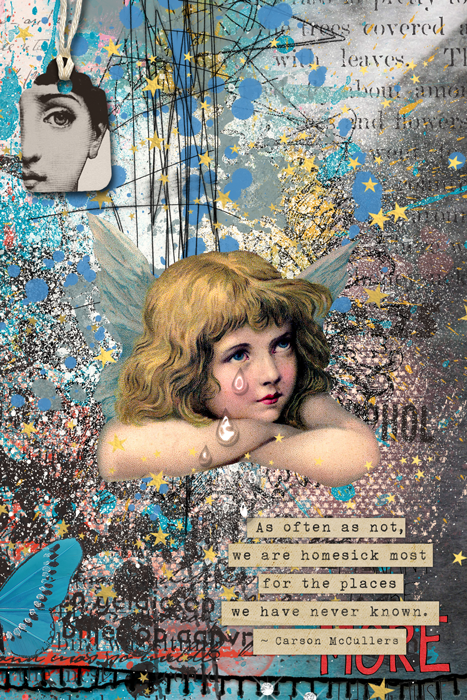 Materials by Lynne-Marie, One Little Bird & Little Butterfly Wings.
'My heart is blue for you'. That's the theme for SPA this week. It took some sad music to get me started on this one. I didn't really feel that blue. Or at least that's what I thought because clearly there was something that needed to get out.
I've made a lot of layouts this week which I'll share with you next week. Somehow I've found my creativity again. My creativity is so fragile and unreliable so I still get this victory feeling whenever I finish something without having to force it. I know it is something that shall be nurtured and encouraged but I don't always have the energy for it. Anyone else feel like that?
I've thought a lot this week about finding a more permanent CT spot somewhere. I do very much enjoy creating for the sake of creating. But what happens to the fragile creativity of mine if I have to deliver? Grow as it did on my first DET term or crumble like it did during my second term? Okay you didn't stop by to read this but rather just to see what I've done this week for SPA. So...
Have a great Sunday everyone.