I've been scrapping so much lately that I needed to do something else. Luckily there's always a designer challenge at Pixelscrapper and this new challenge was to create an add on pack for one of the kits they sell at their store. I chose the
Paris Bundle by Marisa Lerin
. I loved the colors and figured I might be able to create some Parisian. So I spend the morning creating.
And speaking of creating. I've finished my next kit for the blogtrain and I might already reveal that it is somewhat out of my comfort zone and yet reminds a lot of the work I used to do for Digital Scrapbook Place. I'll share it next Saturday.
But for now let's go to Paris (Oh that's a lovely idea isn't it?)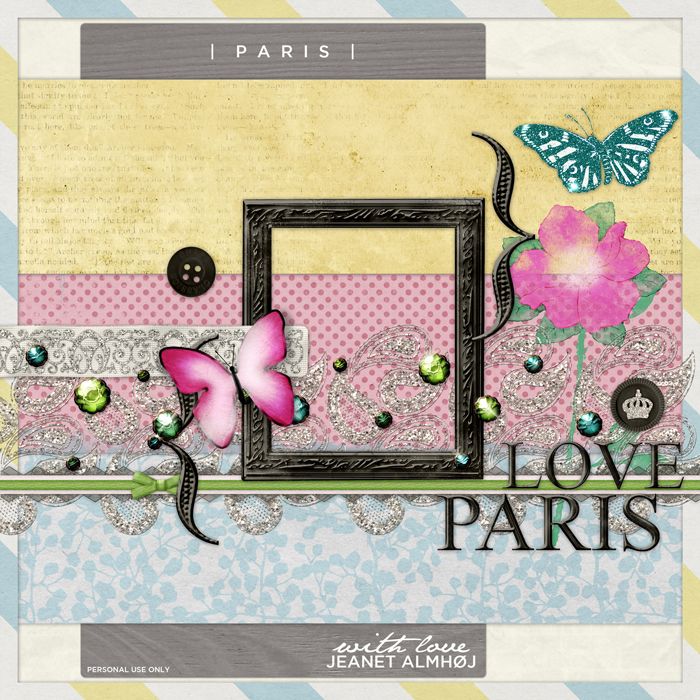 You can
download it here
and I so appreciate that so many of you are leaving me a comment. It means a lot to me and helps me keep creating for you guys.