It's the first of the month and you know what that means... It's freebie time!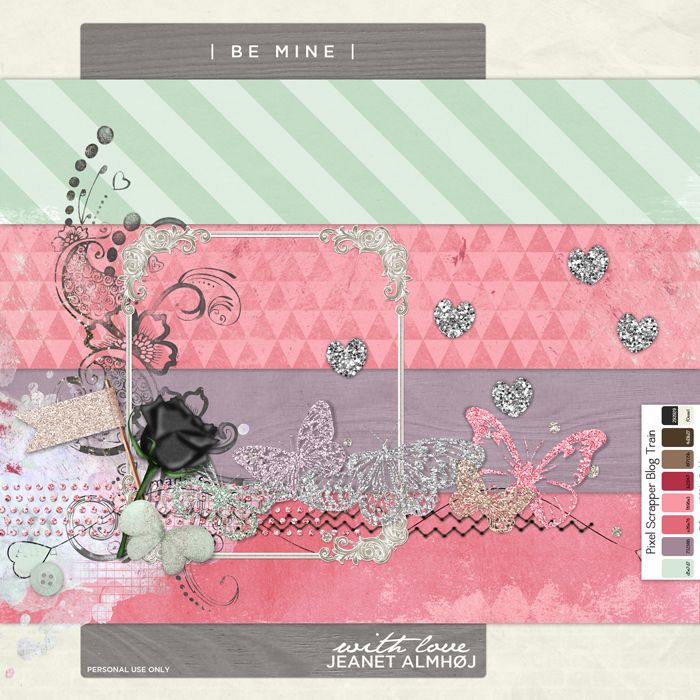 The Pixel Scrapper blog train theme this month is LOVE! Of course it's Valentines in just a bit but for some odd reason I really struggled with this one. It's not that I haven't made love kits before so I'm thinking it might have been the color scheme that got to me. We are in the middle of winter. The ground is covered with snow and it is freezing out there. So while I don't really feel this kit is anything special, it is just by being finished something quite special.
This is the second month I'm doing the blog train and when I was uploading this kit I saw that the last kit was downloaded more than 600 times. If just a tenth of these actually end up using the kit I'm ready to call it a success. And if anyone of you are returning this month and have used the
T
ake Flight kit
, please leave a link to your layout in the comments so I can leave it some love. Oh and if you are in the market for more romantic kits don't forget to check out my
New Beginnings kit
. I'm sure it'll work great with this new one.
Edit: For some reasons Blogger really messed up my links in this post. So here is the download link once more
Be Mine