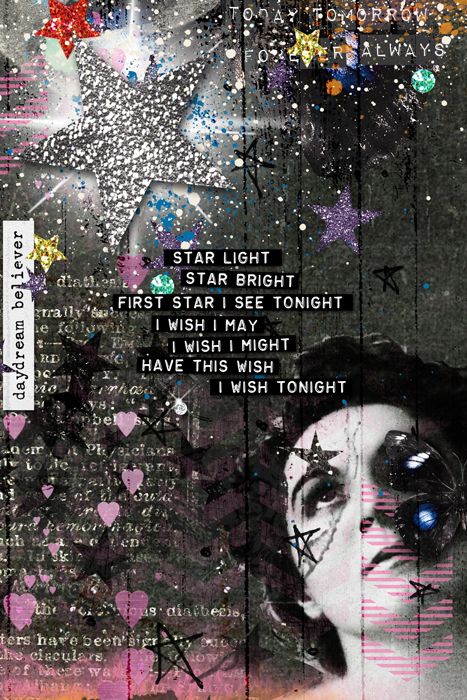 Once more I'm bending the rules a bit for
SPA
. The theme this week is nightsky but since I did a nightsky last week I wanted something a bit different this time and went crazy in stars.
Until now I've just kept all my art postcards on my computer but with all the time, energy and feelings I pour into them I'm beginning to think it's almost a shame. So I'm considering starting printing them and maybe... just maybe do a little with them after they are printed. I haven't had a real paintbrush in my hands in years. I used to paint with watercolors and every time I see paper and watercolors at the store I can feel it pull me in. I might surrender at some point.
Maybe when the weather is a bit better and I take it with me outside. Nature was always my main inspiration back in the days of analog creating.
Materiels by Tangie Baxter, The Lilypad Designers and Lauren Bavin.