It's time to look at my December Daily layouts from the 3th and 4th. Not much is happening around here these days. I had major dental work done on Monday so I've been taking it very easy. And speaking of dental work I have to go back and finish it on December 17. No biggie apart from the fact that until then I have to be really careful of what I eat. So all my intentions about finally having time to bake Christmas cookies and making nice dinners has gone down the drain. At least for a while. Or I could do it - and not get to enjoy them myself. Now that's a biggie! It's Christmas for God's sake.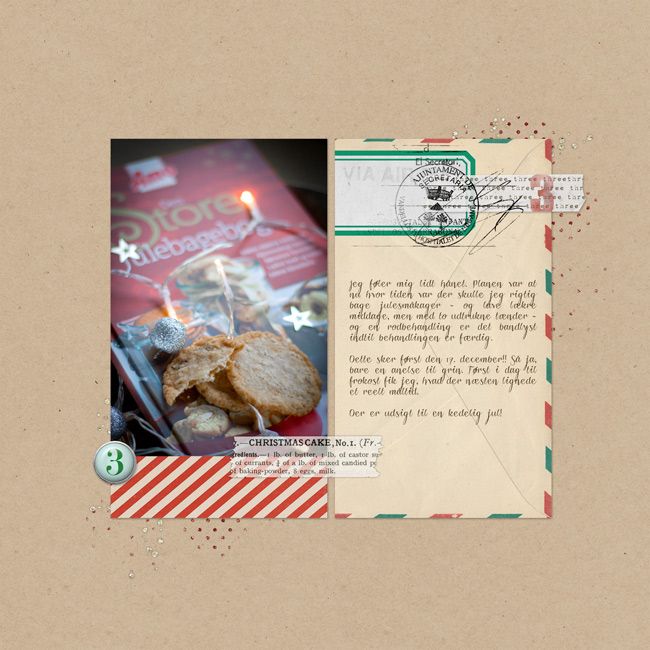 Today I've been cleaning and brought up a bit of Christmas decorations. One thing I didn't have to get out of the basement was Pinocchio. In Denmark every year on Christmas Eve's day the children watch a Disney show to make time go faster. The exact same show was running when I was a kid so Pinocchio is actually a part of our holiday tradition. And of course he brings some color into our usual white and silver Christmas.
I still keep expecting to get a call from work - or have the feeling that I've just got a few days off. I guess it hasn't really sunk in that I'm not going back. I need to figure out how to fill out my days in ways I haven't usual done when simply having a day off. It's still early days. I'll figure it out. Until then I'm having fun practicing with the camera. I can tell we are already starting to get better acquainted.